This article considers How Science Fiction Can Inform Terraforming. We explore Terraforming and terra engineering: How science fiction can inform future planetary modification as part of our series exploring the role of terraforming in space colonization.
What Is Terraforming?
Terraforming is the process of making an inhospitable planetary body, such as a planet, moon, or asteroid, more Earth-like and suitable for human habitation or other forms of life.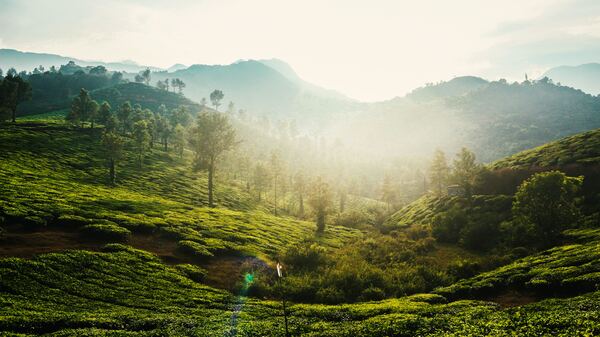 This is done by altering the planet's atmosphere, temperature, and other conditions to make it more hospitable to humans or other organisms.
Terraforming can be a very long and complicated process that requires a lot of resources and technology.
For example, if the planet or moon doesn't have an atmosphere, one needs to be created by either importing gases from another planet or generating them locally through some kind of process like electrolysis.
If the planet is too cold, it may need to be warmed up through various means such as greenhouse gas emissions, orbital mirrors, or artificial suns. Conversely, if the planet is too warm, it may need to be cooled down through some kind of cooling system or the introduction of reflective materials.
The concept of terraforming has been explored in science fiction for decades, and while there are some ongoing research efforts to make it a reality, it remains a largely theoretical and speculative concept at this time.
---
What Are main Terraforming Ideas?
There are several main ideas for terraforming a planet or moon to make it more hospitable for human habitation or other forms of life. These ideas can be broadly categorized into three main approaches:
Atmospheric manipulation:
This approach involves modifying the planet's atmosphere to make it more hospitable. This could include adding greenhouse gases to warm up the planet or reducing them to cool it down, as well as introducing oxygen and other gases necessary for life.
Ecological engineering:
This approach involves introducing various forms of life to the planet or moon to create a self-sustaining ecosystem. For example, introducing plant life to produce oxygen and reduce carbon dioxide levels, or introducing microbial life to help break down and recycle nutrients.
Geoengineering:
This approach involves modifying the planet's surface and climate to make it more hospitable. This could include building structures to shield the planet from radiation, creating artificial oceans or lakes, or using mirrors or other devices to control the planet's temperature.
Some specific terraforming ideas include:
Terraforming Mars by releasing gases from its polar ice caps to thicken the atmosphere and warm up the planet.
Introducing plants and bacteria to Venus to absorb its carbon dioxide and reduce the greenhouse effect.
Creating an artificial magnetic field around the Moon to protect it from solar radiation.
Building a network of underground tunnels on Mars to shield humans from radiation and provide a controlled environment for farming and other activities.
Introducing genetically modified algae to the oceans of Europa (a moon of Jupiter) to produce oxygen and create a sustainable ecosystem.
These ideas are all still largely theoretical and would require significant technological advances and resources to make them a reality.
---
Examples Of Terraforming In Science Fiction
Terraforming is a common theme in science fiction, with many popular books, movies, and TV shows exploring the concept.
Here are a few examples of terraforming in science fiction:
"Red Mars" by Kim Stanley Robinson:
This novel tells the story of a group of colonists who are sent to Mars to terraform the planet and make it habitable. The book explores the many challenges and ethical dilemmas involved in terraforming a planet.
"Avatar" directed by James Cameron:
In this movie, humans travel to a distant planet called Pandora and attempt to mine a valuable mineral. As part of their efforts, they engage in a program of terraforming the planet to make it more hospitable for human life.
"The Expanse" TV series created by Mark Fergus and Hawk Ostby:
This popular TV show is set in a future where humanity has colonized the solar system. The show explores the challenges of living in space and includes a storyline about terraforming Mars.
"Doctor Who" TV series episode "The Waters of Mars":
In the episode "The Waters of Mars," the Doctor visits a human colony on Mars that is attempting to terraform the planet. However, he discovers that their efforts have unintended consequences that threaten to destroy the colony.
"Interstellar" directed by Christopher Nolan:
In this movie, humanity is facing extinction due to environmental collapse on Earth. The protagonist travels through a wormhole to search for a new home for humanity, including potentially terraformable planets.
These are just a few examples of the many science fiction works that explore the concept of terraforming.
---
Can Science Fiction Provide Real Answers To Terraforming?
While science fiction can be a great source of inspiration and imagination for scientists and engineers working on real-world problems, it's important to remember that it is still fiction.
Many of the ideas presented in science fiction may not be scientifically feasible or practical in reality, and may not provide real answers to the challenges of terraforming.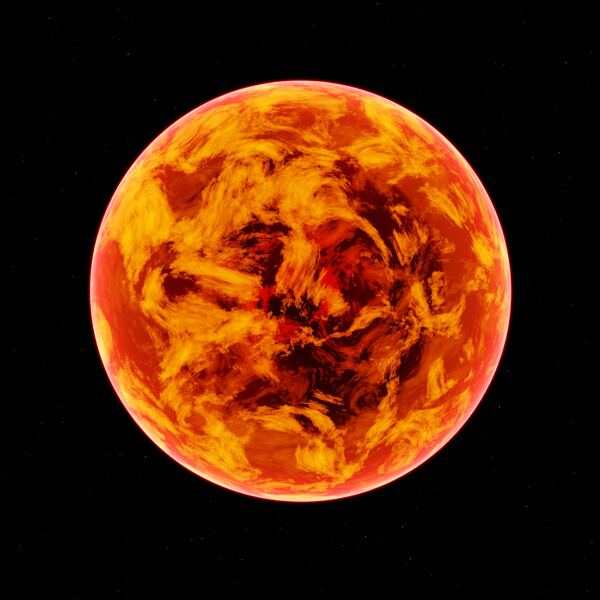 Science fiction can still be a valuable tool for exploring different possibilities and imagining what might be possible in the future.
It can help spark new ideas and inspire researchers to think creatively about how to solve complex problems.
Additionally, some science fiction writers and filmmakers consult with scientists and engineers to ensure that their stories are based on plausible science and technology.
This collaboration can lead to interesting and thought-provoking ideas that may have real-world applications.
Ultimately, while science fiction may not provide real answers to the challenges of terraforming, it can still inspire and inform the scientific community, and help shape the way we think about the future of space exploration and colonization.
---
'Future planetary modification and terra engineering: How science fiction can inform terraforming' is one important topic in our series exploring the role of terraforming in space colonization.
Read more about these topics by following the links below:
Republished by Blog Post Promoter